Prestige Security Doors
Production Management
Production Management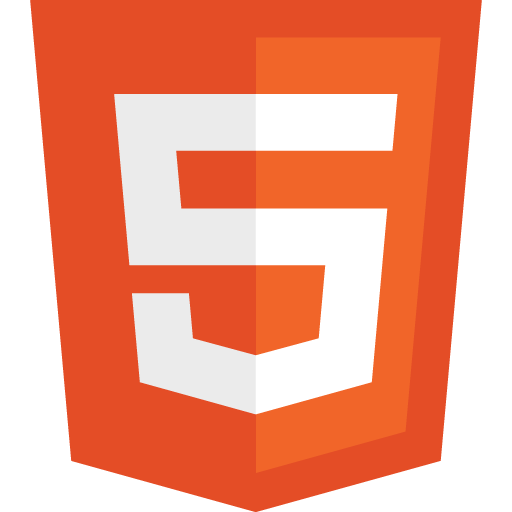 A progressive web application that allows agents in the field to enter their door measurements, even when offline.
Prestige Security Doors came about as the answer to the simple question: "How do you build the perfect screen door?" It's a very interesting quest that led them to build the perfect screen door: one that is both beautiful and secure, one that will hold up to everything that you throw at it, one that compliments your original door instead of covering it up.
The door building process starts with the sale in their show room, followed by the measurements on site, custom door building, and installation, and finishes with a follow-up to make sure the customer is 100% satisifed. For it to run smoothly, that process needs to be standardized and automated as much as possible - that's where I come in.
The Project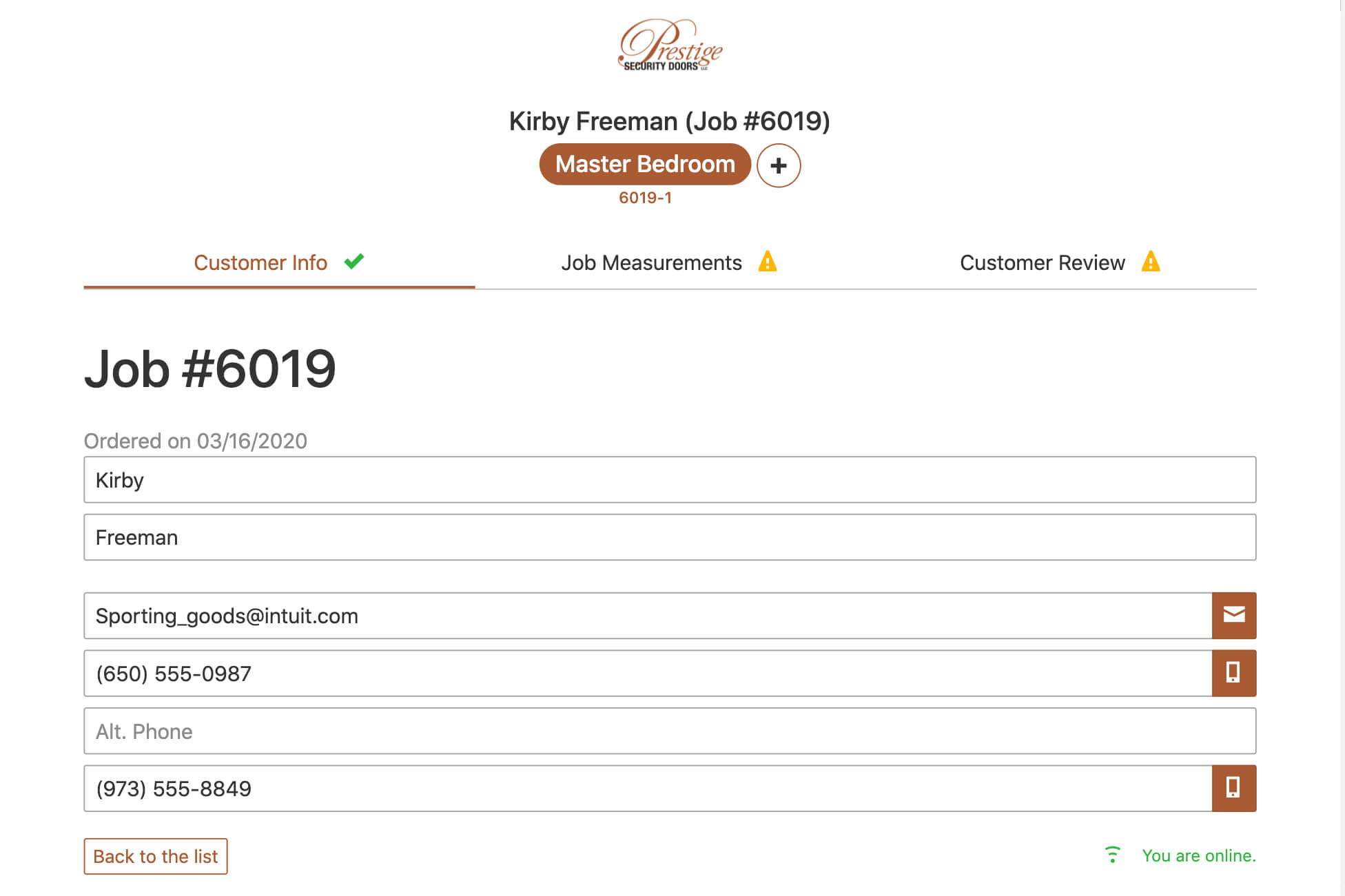 When I met Rob, he had designed a quite complex Excel spreadsheet to manage the production of each door by his team, including some fancy calculations to automatically calculate each piece size for door building, based on the measurements taken by his agents in the field. But he had outgrown his spreadsheet and needed a more powerful, more flexible solution that would keep growing with his business.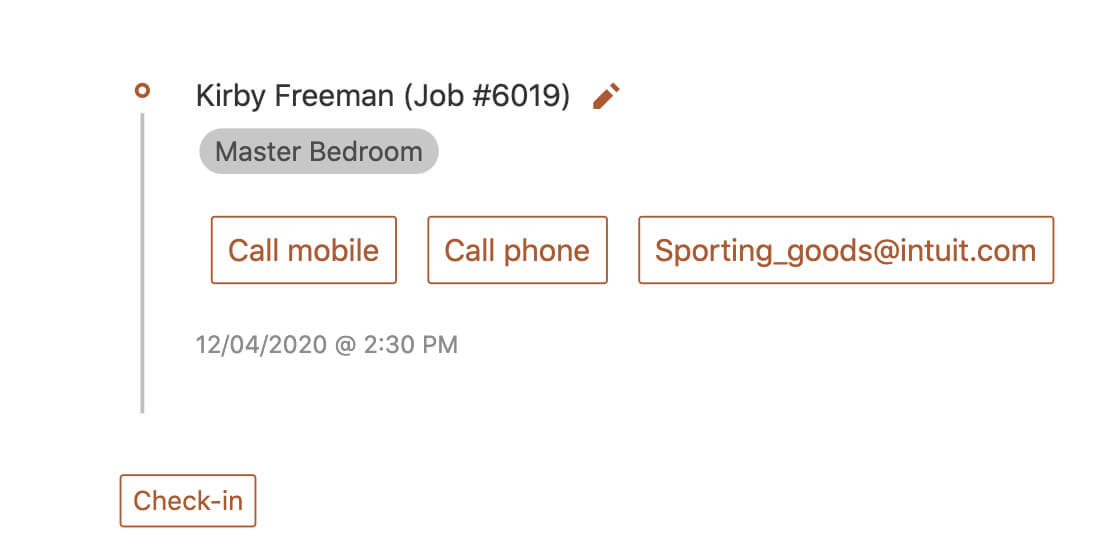 Evidently, the main task was to convert the spreadsheet logic and macros into a web app. But we also wanted to integrate a few more features that would have bene hard/impossoble to built in Excel. So we came up with these high-level asks:
Better reporting/tracking of sales, and each team member's performance
Simple, easy-to-use interface for the production-floor staff, who definitely do not have a lot of time to log their work or get their next assigned task
Seemlessly work offline: a lot of field calls were in somewhat remote areas where internet connection is spotty, at best
Allow customers to digitally sign-off on the work
The Results

Employees were able to quickly get in and out of the app, and the extra reporting gave a better overview of the business' health and production bottlenecks. Measurement errors have gone down, now that measurements can be entered live, in the field. The whole sale-production-feedback cycle runs more smoothly, and is finally reportable.

Highlights
All the functionality of the spreadsheet reproduced, or even improved upon
UI adapts to the user's tasks and roles, and to the environment in which they are executed. (measurements on a tablet, sometimes offline ; production tasks on a mobile phone, need to be quick ; etc...)
Customer feedback better integrated and reported on
User performance tracked for performance reviews
Administrator dashboard give a high level view of the sales and production floor stats
Working with Jean was truly a pleasure. He quickly proved his ability to understand my needs (even if I don't), and create a solution that is clean, intuitive, and super simple to use. I really appreciate his patience, thoroughness, and ability to create such an easy to operate app. I look forward to working with Jean to further grow this awesome app that he has created for our business.